Pictured Above Clockwise: Number 8, Carico Lake Faustite, Number 8, Godbur Bernham, Tyrone, Morenci, Damale, Bisbee. Center Stones: Kingman Spiderweb, Golden Hills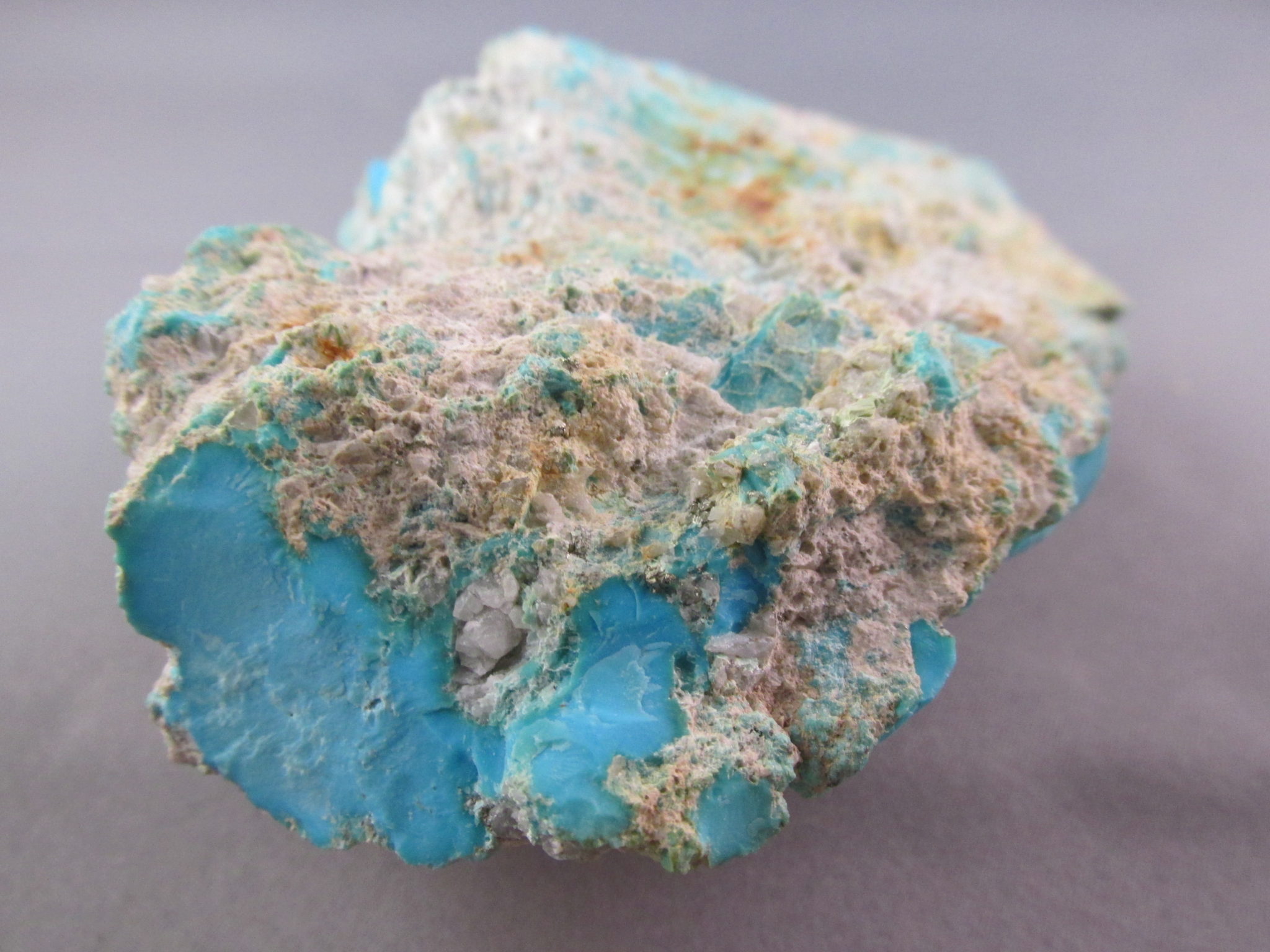 First of all, we sell Many kinds of turquoise at the American Antique Mall, Including Both rough stone and cabochons.
Also, we have turquoise for sale, on-line, through Real Turquoise.com.
Of course, currently we have rough turquoise in stock (not available by the pound) 
Bisbee Turquoise (Bisbee, Arizona)
Sleeping Beauty Turquoise (Globe, Az.)
Cripple Creek Turquoise (Cripple Creek, Colo.)
Ithica Peak Turquoise (adjacent to Kingman Mine)
Kingman Turquoise (L.W. Hardy Collection , Az.)
Nacozari Turquoise (Mexico – direct from miners)
Campitos Turquoise (Mexico – direct from miners)
Evans Turquoise (Baja, Mexico – direct from miners)
Current cabochon turquoise in stock:
Firstly, we have Bisbee Turquoise (Bisbee, Az.)
Secondly, we have Sleeping Beauty Turquoise (Globe, Az.)
If You Would like to contact or visit us…                                                   
Above all, our e-mail is

dwightandchristy@gmail.com 
Also, our phone number is

(520) 326-3070 
Finally, our address is
3130 E. Grant Road, Tucson, Az. 58716
Types of Turquoise 1990 – 2023 © Schannep Ventures. LLC ALL RIGHTS RESERVED